The Forest Breathes / Tāne-whakapiripiri
21 August – 20 September
Nathan Homestead Gallery
Opening: Thursday 20 August, 6pm
Curated by Ariane Craig-Smith and Chris McBride for The Kauri Project
A healthy kauri forest is a wealth of diverse life, a delicate ecological network of interdependence, within which the kauri tree is a keystone species. Around and on the kauri a host of other species live and thrive, some of them only found in association with kauri. Late to this relationship, people have also flourished in Aotearoa/ New Zealand, prospering from their relationship with kauri, though at a cost to our landscape which we seek now to redress. Once a powerful presence across Northern Aotearoa, from Waikato to Cape Reinga, kauri forest now exists in scattered fragments. This exhibition explores the forest/ngahere through the interrelationships between part and whole.
The title The Forest Breathes/Tane Whākapiripiri refers to this idea that plants quite literally create/recycle the air we all need to keep breathing. It also references the concept of shared breath that underlies the practice of hongi as a greeting that, in sharing the breath of life together, we are united, bound to each other. Tane Whākapiripiri is the aspect of Tane that signifies connected biodiversity, uniting the children of Tane - plants, birds, insects, people, and all the life-forms that together make up the breathing forest. Kauri project trustee Eamon Nathan describes Tāne-whakapiripiri as the personification of the bio-diversity principles of the forest.
When the forest breathes, we all breathe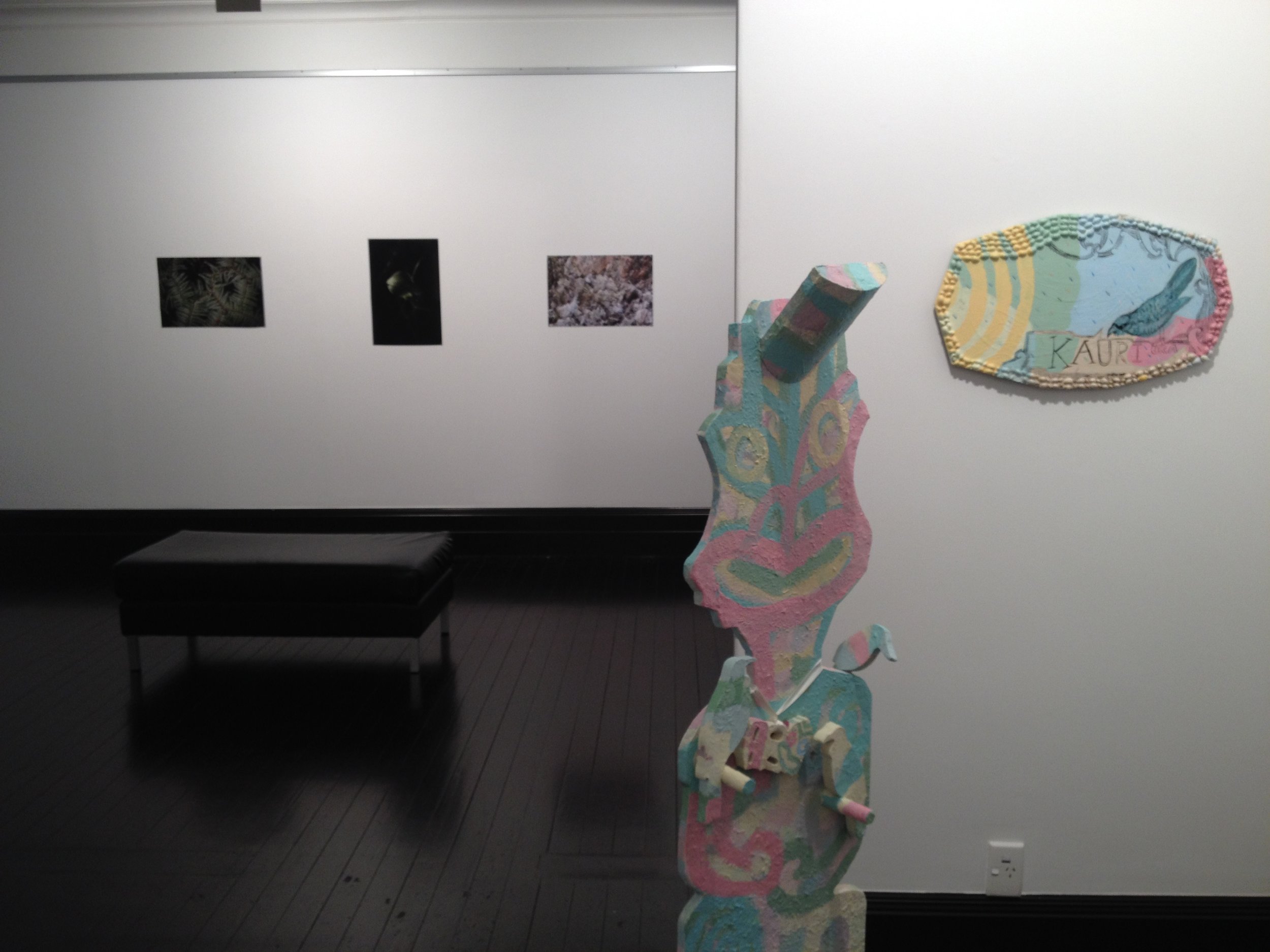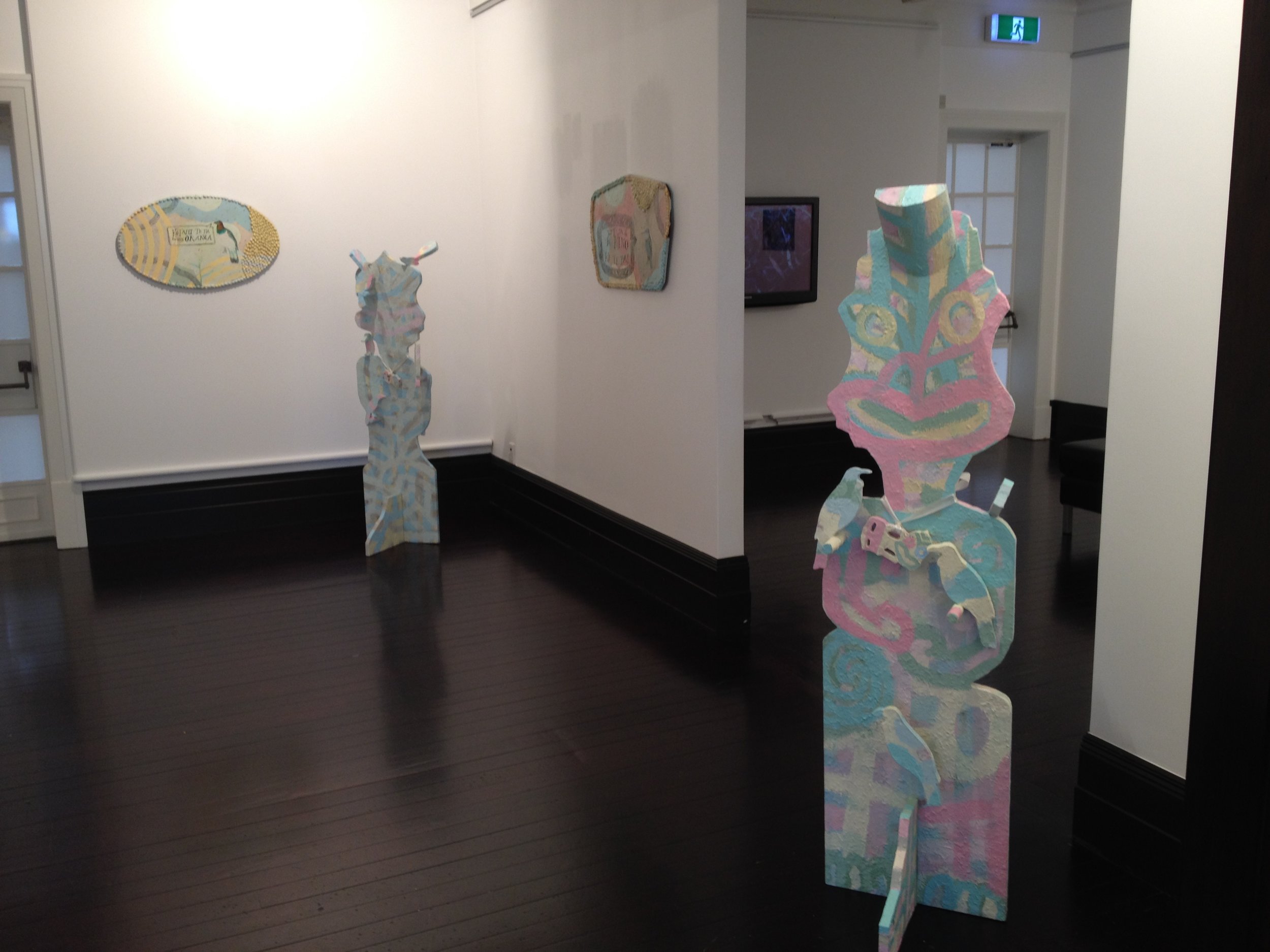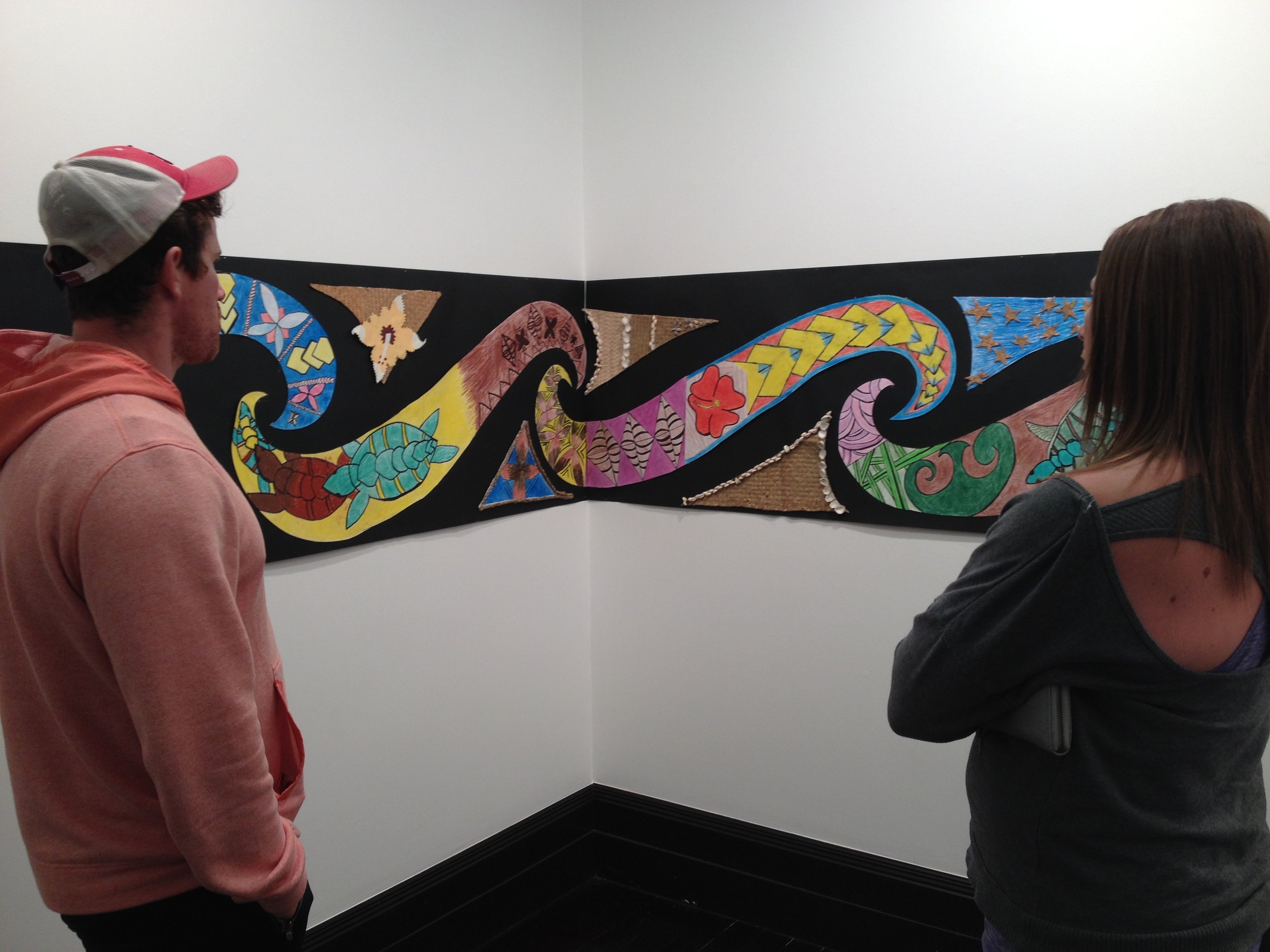 Artists
A.D. Schierning with Clinton Watkins: This is not an archive
Charlotte Graham: Kotahi te ha; Utua te kino ki te pai; Hine, (Pou); Kauri ora; Turangamanu, (Pou).
Denise Batchelor: Kauri Snail DVD,
Phil Dadson and the Kauri Choir: Kauri Rites DVD
The Kauri Project Poster Series five commissioned artworks by:
Charlotte Graham, Philip Kelly, Tessa laird, Haruhiko Sameshima, Natalie Robertson
The Kauri Project is a curatorial endeavour to collaborate with artists, scientists, iwi and community to expand awareness of the crucial place of kauri in our biological and cultural landscape, and the threat posed to this unique species by kauri dieback disease.
Public Programme
22 August 2015 2:00pm
Clevdon Scenic Park – the plants that breathe us
12 September
Kauri Conversations: Curators ,artists and kauri dieback experts discuss kauri, ecology and networks. With Bec Stanley and Zoe Lyle.